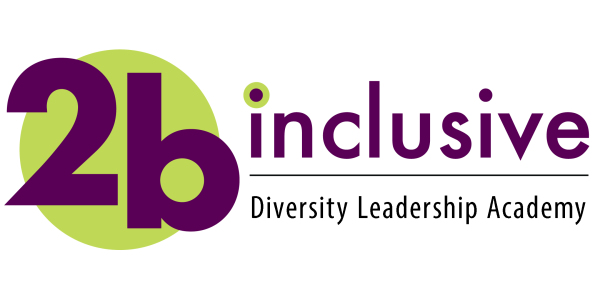 Wednesday, March 11, 2020
Creating the Framework: Building the Business Case for DE&I 
During the first-half of Day One, you will get to know your classmates, create teams to work with, start the journaling process and begin laying the foundation for your DE&I journey.  We will:
Learn what Diversity, Equity & Inclusion (DE&I) is and other important key terms
Identify and understand organizational challenges as it relates to DE&I and how to begin building the Business Case for DE&I 
Begin the process of journaling your experiences in-and-out of the program

Discuss the importance of collecting and using data in your organization to shift the needle and impact your overall bottom-line
Discover the impact a strong DE&I program will have within your organization allowing you to create a winning culture and attract and retain world-class talent

​

The Five Essential Qualities Needed for Effective DE&I Leadership
Identify the Five Essential Qualities needed for strong  leadership of your organization's DE&I program/strategies
Discover how the top leaders of DE&I are making a difference in their organization's (setting the standard for success)
Learn how to use the Five Essential Qualities of DE&I leadership to Implement and integrate your D&I strategies (the Plan) into your organization's strategic plan and/or core values
Creating the Roadmap to Inclusion: The Journey Begins


During the second-half of Day One, attendees will begin the process of identifying the strategies needed for creating (mapping) a successful roadmap of DE&I within your organization. During this course you will:
Discuss Best Practices for collecting the data on how to audit your current DE&I work,  which will help create the foundation for future success
Discuss the strategies needed for creating a roadmap for a strong diversity plan/strategy that aligns with your organization's core values
Discuss how to define organizational buy-in and have those difficult discussions with top leaders - leading the narrative...
Learn how to successfully audit your DE&I journey (what to measure and how to celebrate your successes along the way)
Continue on the journaling process - check-in with classmates

Transformational Dialogue: How to Master & Lead the DE&I Discussion
​


As we begin wrapping up our first day, attendees will be taken through the necessary steps on how to have those difficult, but necessary conversations with the top decision makers, board members and others throughout the organization.  During this course you will:
Discover the necessary tools needed to build and foster strong relationships, leading to impactful and meaningful dialogue

Review the criteria for establishing meaningful, effective and impactful dialogue

Learn What to Say, How to Say It and When to Say It: Managing the DE&I Conversation

​Learn how to effectively give and receive feedback during the DE&I discussion​
Five Generations in the Workplace:  Working Stronger Together 
At the beginning of Day Two, we will begin this session with an in-depth discussion centered on the Five Generations in the Workforce.  Between discussion, table exercises and videos, we will:
Discover the value that each of the Five Generations brings to the workplace and age is just a number

Learn how our different backgrounds combined with our different places in life, can help create a high-functioning and winning-culture

Discover the 'win-win' in celebrating the differences each generation brings to the table 
Work on two case study's, along with an in-depth conversation (table exercise)​
​​ Creating, Implementing and Fostering a Winning Culture

As we continue with Day Two, this session begins with an in-depth discussion on creating and implementing a diverse and a fully inclusive culture that provides a strong welcoming and affirming message.  During this session we will: 


Learn what a Fully Inclusive and Winning Culture truly is and what impact this has on stigmatized and underrepresented or marginalized groups within your organization


Learn the four pillars of Cultural Intelligence (CQ) and how to use these to change the culture in your organization

Discover how understanding and accepting other cultures can have a BIG impact on your overall bottom-line



Take part in interactive and in-depth conversation (table/group exercise)​
Identifying and Removing Unconscious Bias and Microaggressions 

In the later part of Day Two, we will dive deep into the Biases, Isms, Stereotypes and Microaggressions that exists in the workplace and, if left unchecked, the long-term damage they can do. During this session we will:
Learn and define the key terms for biases, isms, stereotypes, and microaggressions
Identify and understand the impact biases (implicit and explicit) and stereotypes can have on both the workplace and our personal lives
Discover how microaggressions and micro-inequities can damage company morale and your organization's reputation

Complete two interactive table exercises: allowing for a deeper understanding our own biases and stereotypes (how we hurt others and ourselves)
Discover how to remove micro-aggressive behaviors and replace these with micro-affirmations
Take part in group discussions and table exercises that will broaden our understanding biases, isms, stereotypes and microaggressions
Continue with the journaling process - check-in with classmates

Open Discussion, Final Words & Diversity Leadership Academy Certificate Presentation
​


At the end of day-two, attendees will:
Take part in an open discussion, including any final questions and answers, which will cover the past two-days
Hear from our course instructors who will provide their final thoughts and words

Receive the Diversity Leadership Academy Certificate of Completion, including professional photos taken with course instructors

​

All oral, written and/or presented materials of the 2b Inclusive Diversity Leadership Academy are for educational and training purposes only.